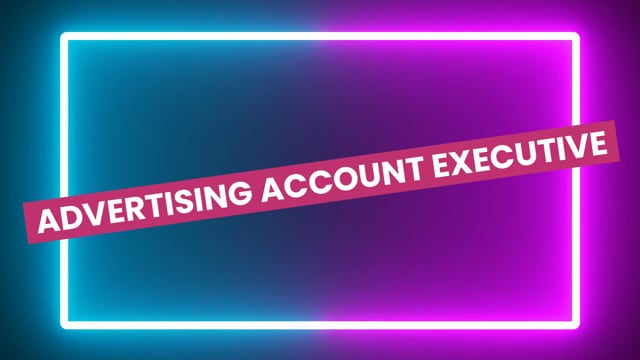 More info
Fast-paced and exciting, but hard work
Meet lots of people and work on high-profile projects
Fast progression opportunities for ambitious people
You'll work for an agency that deals with advertising campaigns and media for clients who want to market their products and services, acting as a link between the agency and its clients. You'll be responsible for the coordination of advertising campaigns and will get involved with solving problems, attending meetings, drafting internal and external communications, and documenting progress on a variety of agency projects.
DAY-TO-DAY DUTIES
Meet clients to discuss their needs
Work with account planners
Come up with campaigns that meet the client's needs and budget
Present campaign ideas and costs to clients
Brief the creative team that produces the ads
Artwork checking
Report on the campaign's progress
Keep in contact with the client at all stages of the campaign
Manage the account's budget
Invoice the client
Try to win new business for the agency
DAY-TO-DAY ENVIRONMENT
This work can be exciting but challenging, and you'll have the opportunity to work in teams with creative people and potentially for major brands.
You'll usually handle about 3 or 4 accounts at the same time.
You'll need
There are no set requirements - some employers require a degree, but others recruit to junior positions without degrees, or via apprenticeships or internships. Some agencies offer graduate training schemes for those who have a degree.

Relevant subjects to study include English, humanities subjects, art and design, advertising, marketing, statistics or operational research, communication and media studies, business, and management psychology.

You might be able to get this job through an advertising and media executive advanced apprenticeship.

It may be useful to do a relevant course at a college such as a Foundation Certificate in Marketing.

You'll also need an interest in advertising and excellent communication skills. Experience is highly valued by employers, so try to gain work experience placements, internships or temporary employment to get you started.

You may be able to start in a more junior position like administrator, and work your way up as your experience grows. You could contact agencies directly to ask about placements, and make industry contacts through social networking sites.
CAREER PROSPECTS
It is not unusual to start in an entry-level role and work your way up to a more senior role. With experience, you could progress to account manager, become an agency director, or set up your own agency.